Tosi Foods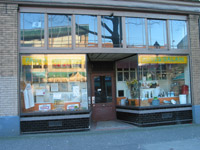 Tosi & Company is the oldest Italian Food Specialist and Importer in British Columbia and has been serving Vancouver, Burnaby and the lower mainland since 1906.
A Shopping Experience
At Tosi Foods you will find many Italian speciality products. We carry a large unparalleled selection of Pastas, including whole wheat pasta, Risottos, Polenta, Balsamic Vinegars and Olive oils, olives, anchovies, a variety of traditional Italian and Canadian cheeses, and salamis.
Some of our speciality items are Tiger Brand olive oil and a selection of Sagra Extra Virgin olive oils, organic Parmesan from Parma and Tuscany, super-flavourful canned tomatoes from Naples, and vegetable seeds.
Ring The Bell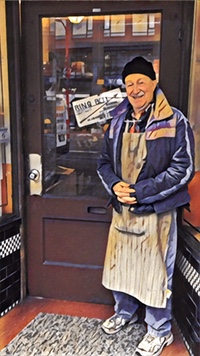 We welcome all to come visit us and shop. You will experience shopping and service, unlike found anywhere else, from an era long ago: Peter Tosi's original layout hasn't changed. Just ring the bell at the front door in order to be let in, and enjoy this unique Italian Deli.
What They're Saying
"Shopping should be more than the pristine environment that everything has become.  It's got to be more.  For me, this offers me something that is missing and a piece of me always yearns to come back, for old memories sake and the fact that they do have some really cool stuff.  Even the olive oil seems better here than anywhere else".
"The store is a mish mash of all sorts of Italian imports alongside local cheeses and yes, the BEST organic Parmesan around! Fresh olives in buckets and fresh meats are there for you to create your next Italian feast. Note that Tosi's accepts cash-only"".